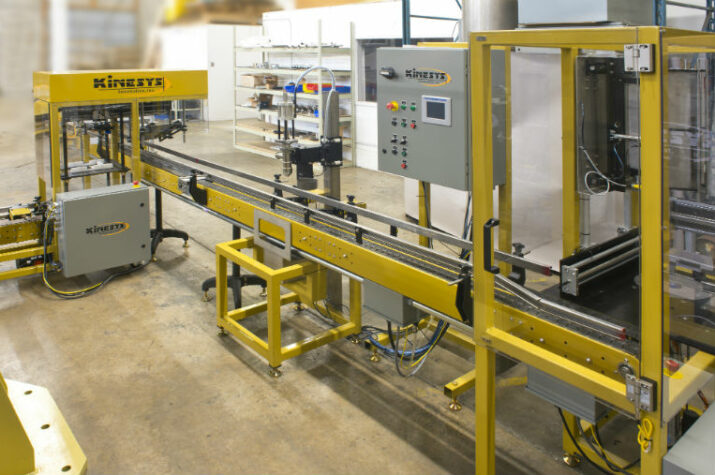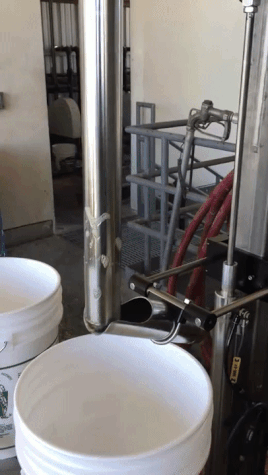 PRODUCT DESCRIPTION
With an emphasis on net-weigh and volumetric filling, Kinesys Automation can expertly deliver repetitive and accurate results. Fulfilling our vision to deliver modular automation, our plug and play technology includes interchangeable fill valves with interchangeable weighing systems, resulting in a highly flexible system that can service a wide range of product characteristics on a single machine.
Net-Weigh Filling
Our control systems are designed to selectively manage pre-act weights, fill and dribble rates, blow-off, drip prevention, scale calibration, and other performance characteristics, delivering functionally flexible fillers for countless applications.
Volumetric Filling
Our interchangeable dosing pumps are designed to deliver accurate and consistent doses of adhesives, sealants, greases, pastes and putties ranging in viscosities to over 3 million centipoise. Kinesys Automation's engineering approach creates unique and custom solutions featuring servo drives and advanced technologies.
Metal Pails
Bottles
Totes
Drums
Tubs
Kegs
Cartridges
Plastic Pails
Test Tubes
F-Style Jugs
Pouches
Boxes
Friction Cans
Custom Containers…
Cosmetics
Paint
Ink
Adhesives
Tar
Oil
Grease
Lubricants
Epoxy
Beverages
Construction Material
Custom Products…