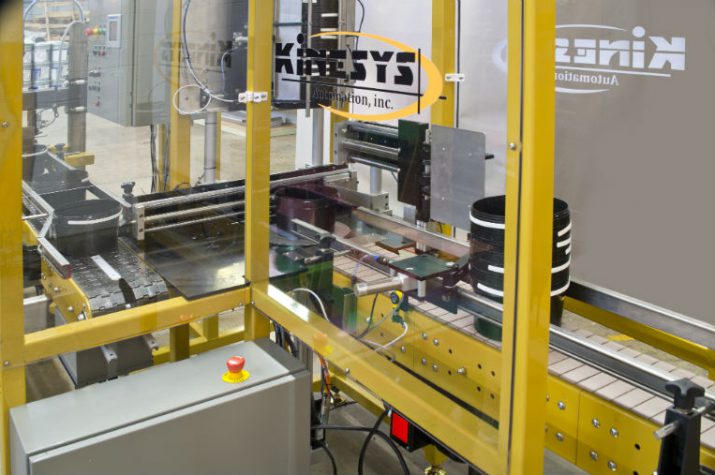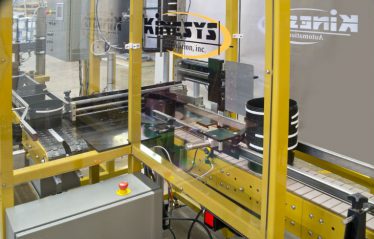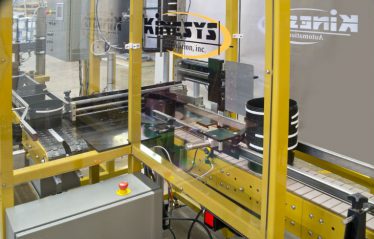 Types of Containers
Pails
Cups
Totes
Trays
Deli Containers
Custom Containers…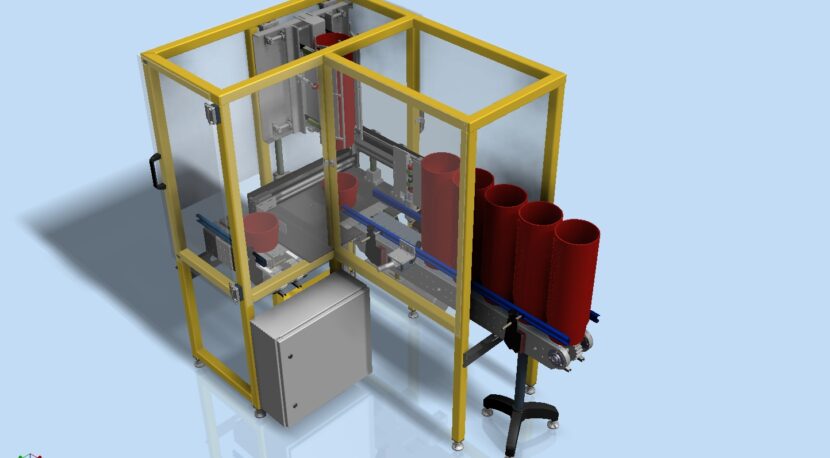 Vertical Pail Denester
Pail stacks are automatically or manually placed into the pail denester. The system then raises the stack up, removes the bottom most container with vacuum, and cross pushes it onto an adjacent conveyor. With an elevated stack loading height, our vertical pail denesters are ergonomically designed to alleviate operator fatigue.
Features…
Mobile Compact Design
Fitted with wheels, Denester can be moved to work on multiple production lines.

Safety Interlock Doors
E-Stop integrated poly-carbonate (or other material) doors for added safety.

Accumulation Conveyor
Automatically loads stacks of pails into denester for more time between reloads.

Remote Access
Live support and troubleshooting available with a StrideLinx remote access VPN router.

Explosion Proof
Designed to accommodate customer's specific explosion proof rating and safety requirements.